dinCloud Partners with ThreatSTOP to Augment Security Protection for Customers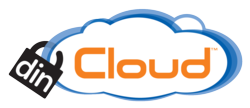 LOS ANGELES, CA – March 26, 2014 – dinCloud, a cloud services provider that helps businesses rapidly migrate to the cloud through business provisioning, today announced that it has partnered with ThreatSTOP, a leading provider of real-time IP reputation (IPR) management, to provide its customers with a dynamic, 24/7 threat source detection and blocking service against criminal malware.
"Cloud users no longer need to be tied to a specific location in order to access their data, but that also means criminals have ease of access too," said Tom Byrnes, CEO, ThreatSTOP. "In multi-tenant environments, one bad apple can ruin the bunch. By integrating ThreatSTOP with dinCloud, all malicious attacks are stopped at the edge of dinCloud's cloud, and any malware that makes it into the client's cloud (through, for example, a client's USB drive or laptop used for maintenance) is isolated, unable to 'call home', and can be remediated. This prevents critical data from leaving the customer's network and further enhances the overall security protection that dinCloud provides its customers.
·         Prevention of data theft by blocking the "call home" to command and control hosts
·         Eliminates APTs
·         Eliminates administrative overhead of manual blacklisting
·         Works with a company's existing network architecture - no additional hardware or software to install and maintain
ThreatSTOP's proactive approach to IPR management means that the system doesn't just stop the "call home" that identifies the malware, but in many cases, also stops the infection. A reporting tool identifies which internal devices on the network have been affected so the user can choose to address the issue(s) directly, or work with a dinCloud reseller who can do the remediation, or provide the necessary IT support if they do not have the expertise in-house.
·        Forensics reporting tool pinpoints exactly where the system has been impacted